Welcome to the Alpaca-lypse
Alpaca-Lypse back on track!
Sorry for the delays, everyone. We tried to juggle two projects at once and things didn't turn out as planned. We have opened up the submissions for Alpaca-Lypse for a second round. For those who submitted during the first round, do not worry, you will not be competing against the second round submissions. Final decisions on those story submissions will be made this week.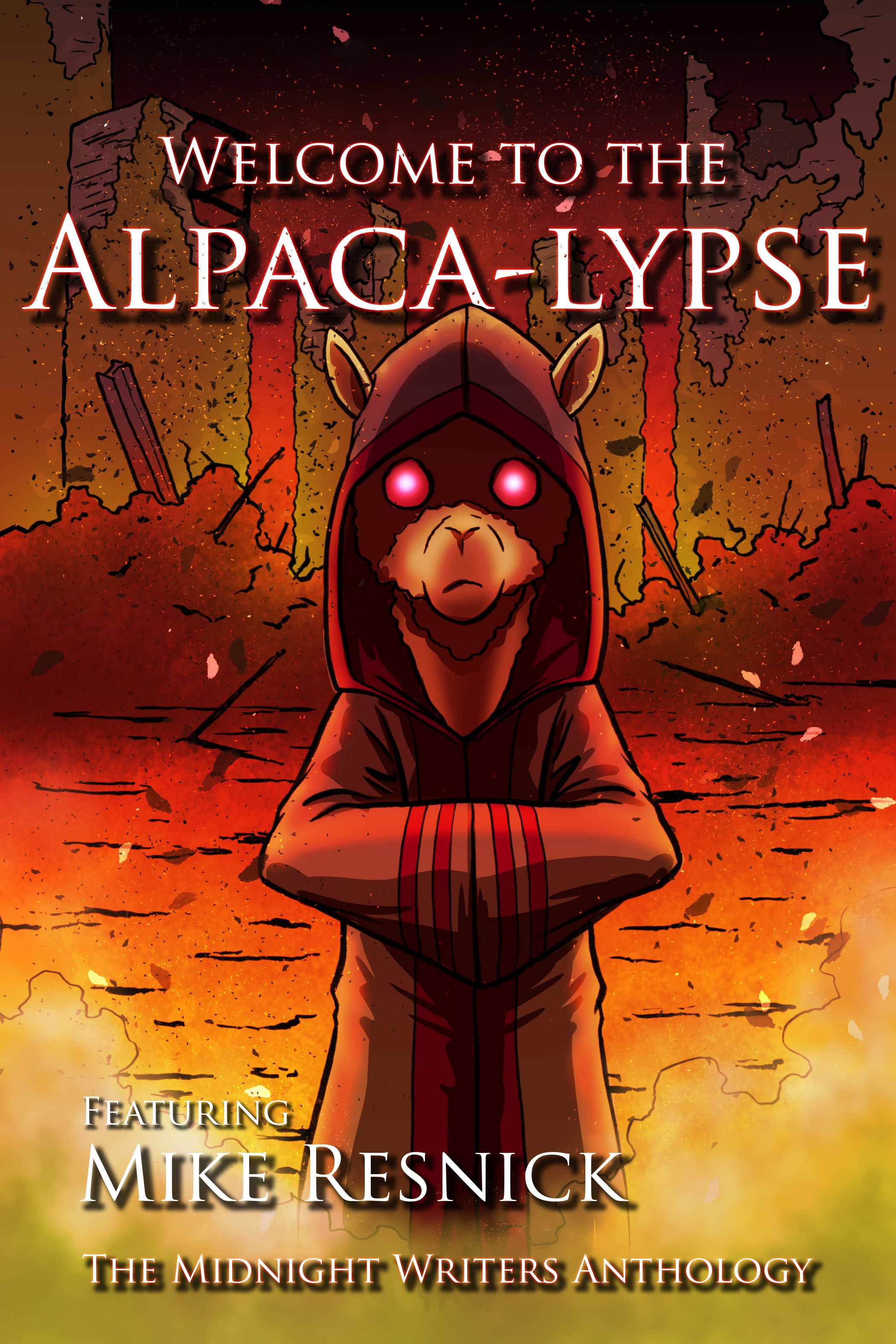 Description
Animal-themed apocalypse stories. The apocalypse can be big or small (the larger scale the better), but it must include an animal as a major part of the story. The animal can be the cause of the apocalypse, the salvation from the apocalypse, or the pet that helps the one hero get through it all. It can even be from the animals point of view.
Payment Information
Accepted submissions will receive:
Payment:
$10.00
40% discount on paperback book purchases.
E-book copy of the completed anthology.
Protection from any animal related apocalypse in the next 20 years.*
(*Protection not guaranteed in the case of bird flu, wolverines, dragons, or pretty much any other apocalypse situations*)
Submission Period
10/20/2018 - 1/31/2019
Deadline: 14 days
Multiple Submissions: Yes
Submission Requirements
We are looking for animal themed apocalypse stories. The animals can be the cause of the apocalypse, the salvation from the apocalypse, or just the pet that really helps someone survive as the world falls around them. The story can even be from the animals point of view.
We will be lose with the definition of apocalypse, but know that we prefer larger scale apocalypse stories for this anthology. The main key is that the story is amazing, compelling, with great characters, and is focused on an animal and an apocalypse of some kind.
Wordcount: 2,000 - 7,000

Content Restrictions: Keep the content at a PG-13 rating or lower. No explicit sexual content or gore, and minimal cursing (absolutely no "S" or "F" words).

Formatting Guidelines: Use an easy to read font (Times New Roman, Calibri, Garamond, etc) (Do not use Courier New) 12 point, double spaced.
No spaces for paragraph indents. No double spaces after periods.
Extra Information: Please do not include your name or Author Bio in the manuscript to ensure that all submissions are read with no bias towards the individual but can stand on its own merit.
Contract Details: We are asking for Exclusive (for 6 months from publication) First Anthology Rights.
Anthology Release Date: Summer / Fall 2019